No More Bad Hair Days - with Japanese Haircare!
Haircare is sometimes very difficult to navigate. Some people have really low maintenance hair and scalp, while others have many obstacles when finding the right products due to a sensitive scalp. Kiyoko Beauty is here to help! We carry a variety of haircare sets to help give your hair and scalp what it needs.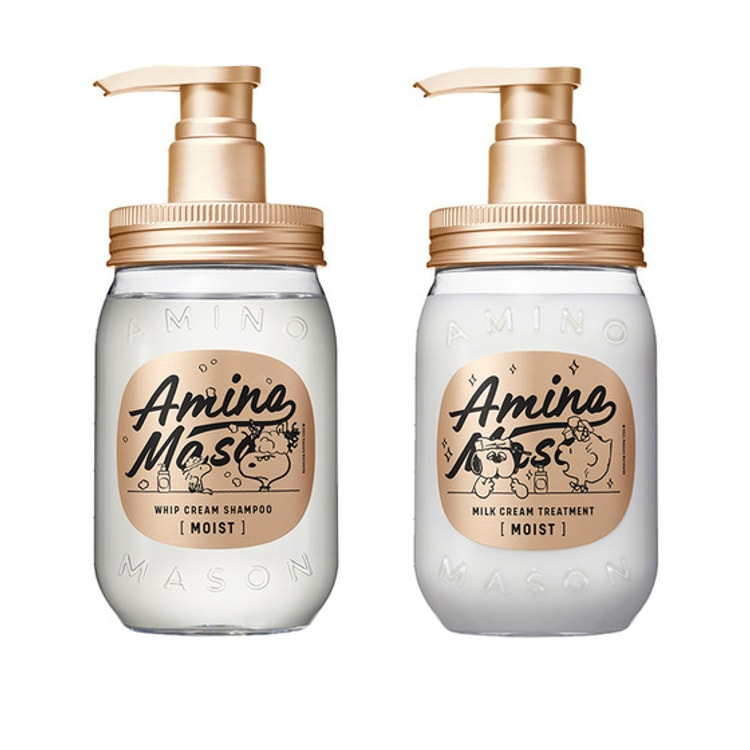 If your tresses are dry and need some love, try this Amino Mason Moist Shampoo + Treatment Set – Limited Snoopy Edition. This product is part of Amino Mason's MOIST Series. Feel the benefits of extra added silk, raw keratin and pearl protein. Perfect for treating dry hair and scalp, as well as damaged hair.  
If you're still feeling mad 🌸 Sakura vibes🌸, be sure to grab this Amino Mason Sakura Fragrance Limited Edition Hair Kit featuring a Shampoo, Hair Treatment and Hair Mask. This set is made  only with the freshest natural flower materials 🌺, every scent is a tribute to nature! It contains molecular amino acid keratin, platinum, keratin and 16 kinds of amino acids. Repair your hair cavity and replenish moisture with the scent that lasts for more than 48 hours! One thing we love about these Amino Moist Mason products is their adorable mason jar packaging and pump! Check out our collection of Amino Mason Products here.
If you've got tricky hair and scalp, you'll want to try the Clayge Relax Series Shampoo & Treatment + Melty Balm – Limited Edition. This limited-edition set contains the unique plant oils and extracts to nourish and repair hair strands to help leave them smooth and manageable. 🎀 This product is scented with soothing floral and patchouli notes, providing an enjoyable hair care experience. Your scalp will feel refreshed after you cleanse the dirt and sebum from your hair! The Relax Hair Treatment is formulated with sea mud, Manuka honey 🍯, and herbal ingredients to give you soothing relief for your damaged hair. Get the spa experience with other Clayge products.
Everyone knows Shiseido Tsubaki products are elite! They just released a new haircare set that is SO worth to try: Shiseido Tsubaki Premium Cool Shampoo & Conditioner Set! This haircare set is limited edition and designed to help manage your hair during summer. 🍇🍓🍑 It's created with a  fruity fragrance blended with natural oil and menthol. Plus, this product does not contain silicon, and is paraben and colorant-free. Help give you hair smoothness and shine, for silk smooth strands! With a Tsubaki (Camellia flower extract) rich formula, your hair will feel rejuvenated but this innovative penetration technology which is inspired by salon treatments. Perfect for dry and damaged hair.
This is everyone's favourite PREMIUM haircare set. It's the Shiseido Tsubaki Premium Repair Shampoo Conditioner and Treatment Set. This set contains THREE of the bestselling products from the Tsubaki Premium Repair series! Known for its high quality oils, tsubaki flowers are rich in oleic and linoleic acid, which are readily absorbed by skin and hair. Treat your hair to premium products and give it the moisture it needs to get through those busy days. Explore more Shiseido Tsubaki here! 
If you're looking to achieve beautiful, smooth, exceptionally straight hair, look no further! This Moist Diane Perfect Beauty Extra Straight Shampoo & Treatment Set is sure to delight you. 😍 This set will moisturize your hair from root to end, giving you straight hair that is free from frizz. Features Quinoa seed oil, which allows for maximum straightening, to control even the most unmanageable hair. Browse more Moist Diane products!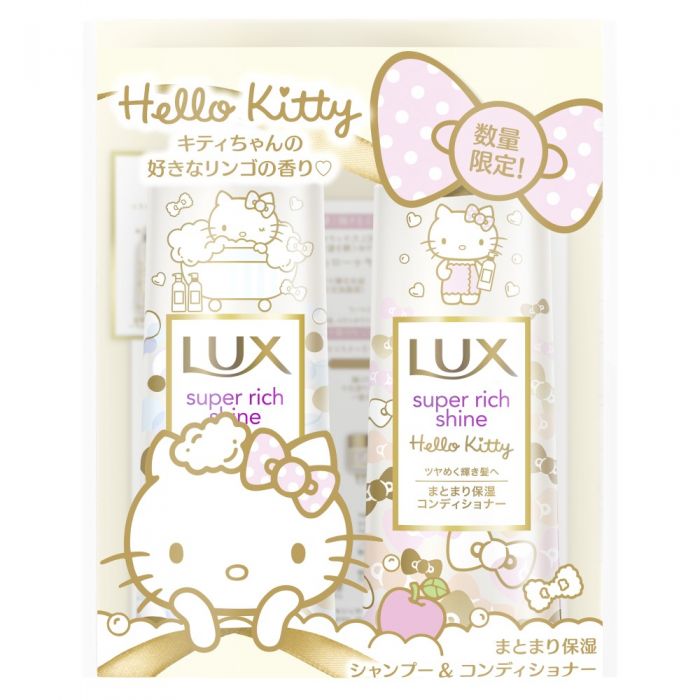 This LUX Super Rich Shine Hello Kitty Set is a collaboration with LUX and Hello Kitty! Both shampoo and conditioner have a refreshing n 🍎 apple scent 🍏. What a cute product! In addition to the premium gold hyaluronic acid oil which moisturizes your hair, this product also contains hydrolyzed collagen and is sure to give you moisturized and shiny hair. If you're looking for an ultra-moisturizing shampoo and conditioner, this Lux Luminique x Sanrio My Melody Cinnamoroll Set is for you! 
We want you to have luscious, smooth locks, that's why it's important to have proper care from head to toe. Our mission is to make Asian beauty and skincare product accessible to all! 🧴Explore the many options and haircare sets we on sale now for 20% off at KiyokoBeauty.com!  
1 comment
Maria Cervantes
November 08, 2022
Leave a comment